THE TEACHERS, ADMINISTRATORS AND STAFF AT STIDHAM PUBLIC SCHOOL ARE UNITED IN THEIR BELIEF THAT ALL CHILDREN:

Have the power to learn


Are curious & creative


Can succeed

No two students have exactly the same skills or learning style. That's why we create an individual learning plan for every child. Your plan will combine direct instruction, small-group work, and one-on-one tutoring in a way that works for your student.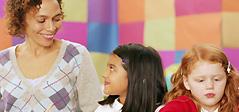 As your childs' first teacher, you play a big part in how well your son or daughter does in school.
We invite you to work with our teachers to help students get all they can out of their growing years.